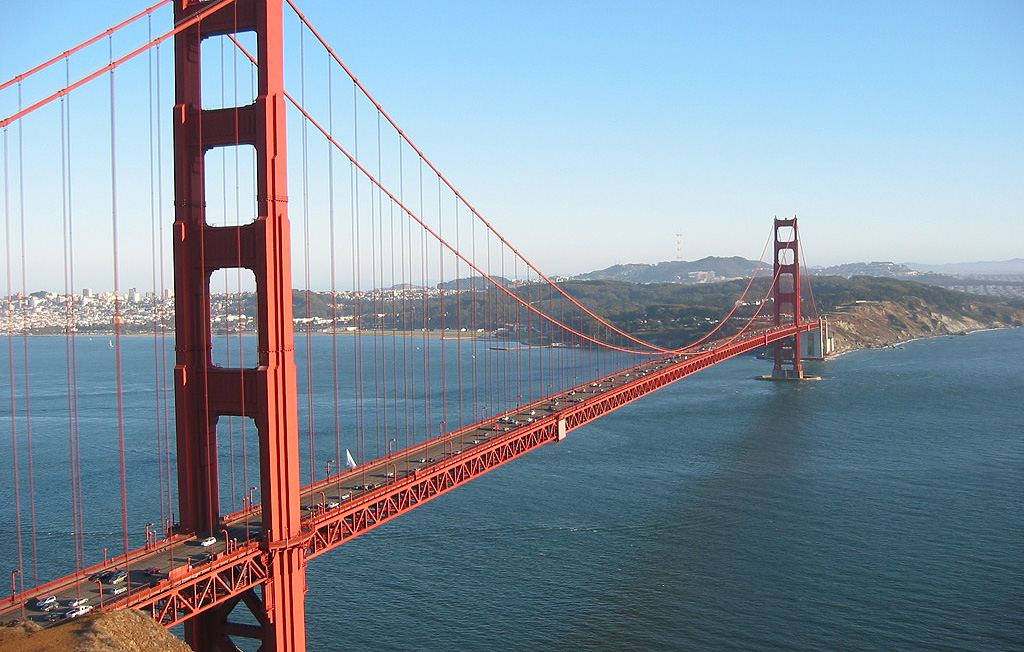 San Francisco is one of the most diverse cities in the United States. It's home to liberals, hippies, hipsters, techies, immigrants, yuppies, one of the oldest scenes in the States, that big red bridge, Alcatraz, delicious Chinese food, seafood, and, well, food in general (this is a great city to be hungry in). To me, it seems like the perfect magical place for my wife and I to create a lasting memory in our fading years. Although to me, it lacks that certain elegance that would lure my wife and I to pack our bags and relocate there, It certainly offers enough to entice us for a visit. I look forward with much excitement and lavishing appetite. It seems to be a perfect place to always something new and exciting happening all the time. My wife and I have already started making preparation for miles of long foot-touring. I know that a lot of leg trekking will be going on and we plan to do this all day, and at night drop flat. Although my wife thinks she got what it take, I know without a doubt that I'm going to completely wear her out because I'm pumped up with so much excitement.
Walk the Golden Gate Bridge.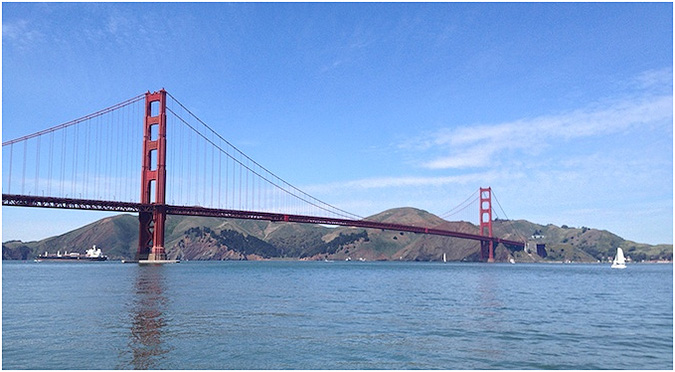 The Golden Gate Bridge has always intrigued me and is one of San Francisco's most famous landmarks as well as an extraordinary piece of engineered artwork. I read that you can walk across the bridge if you want and that's certainly one of the the thing on my (To Do) list. After making a quick stop at the visitor's center to be briefed on the history of the park, I plan to shoot a few pictures of it from every angle that I can. We hope to make our way to the Golden Gate National Recreation Area, which offers a waterfront promenade, views of the bridge, and a number of hiking trails.
Amtrak told us that this area covers numerous blocks along the waterfront and is one of the most popular (touristy) things to do in the city. There are street performers, souvenir shops, and tons of excellent restaurants. This is a good place to wander and explore for people watching. I can hardly wait to try some of that mouthwatering seafood that San Francisco is famous for. Life is all about trying something particularly different, taking a break from the norm!
Visit Fisherman's Warf, Pier 39, and Ghirardelli Square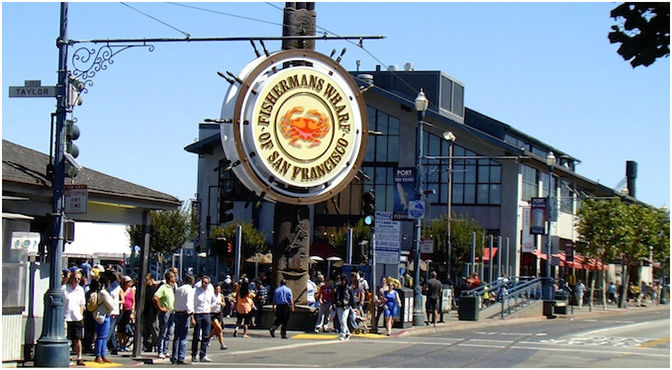 The Former Federal Prison On Alcatraz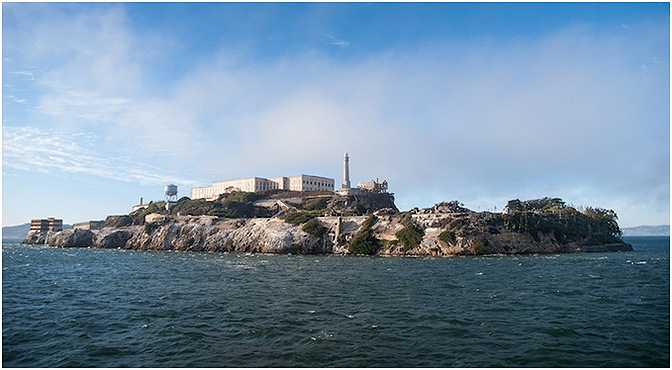 This former federal prison on Alcatraz Island was home to some of the worst criminals in the US. It was shut down in the 1970s and has since become a national landmark people can explore. I here there's no charge to visit the island, and we'll have to pay for the boat there. It has been suggested that one take this tour during their visit so the rangers can provide them with some historical context. We've also been told to book the ferry to the island early if we're going during the summer months, because it gets very full real fast!!

Riding The Cable Cars.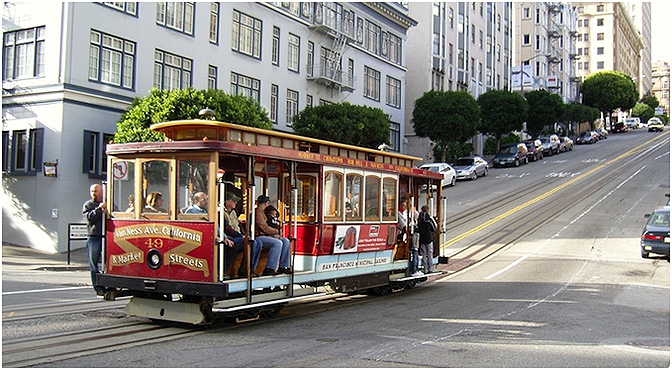 We figured riding the cable cars is an excellent way and a much better choice to tour the city and also cheaper than renting a car. They're fun to ride and will save us lots of time walking up and down those long steep hills.
The Palace of Fine Arts.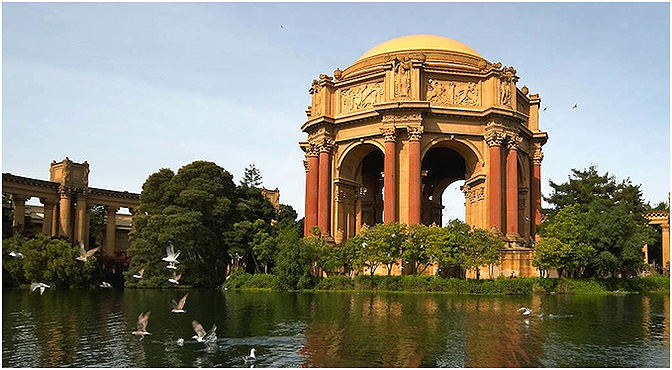 I heard that the Palace of Fine Arts is a Roman-style remnant of the 1915 Panama-Pacific International Exposition. The outdoor rotunda and its lagoon are one of the city's most photographed sights. I really hope to take a leisurely stroll around the lagoon, relax under the rotunda, and enjoy a picnic on the grass with my wife.