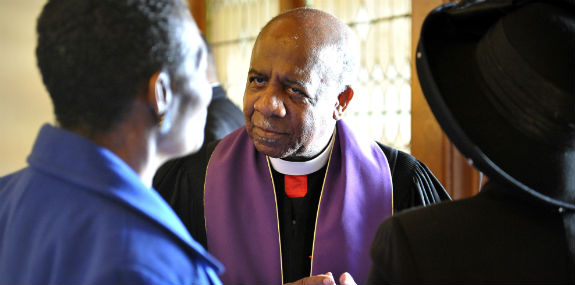 The Church's Role in School Reform
W hile strong public schools have played major roles in transforming neighborhoods and spurring local economies, many communities have been continuously plagued with poor-performing schools that fail our children.
Recent statistics from the U.S. Dept. of Education paint a vivid, yet sobering picture of the state of education in these communities. Almost 85 percent of African-American fourth-graders and nearly 90 percent of eighth-graders in our public schools are not proficient in reading or math.
We are too great a nation not to provide a high-quality education for every child, especially those in our most vulnerable communities. As bipartisan support for meaningful education reforms to eliminate these ills continues to build momentum and expand, it is vital that the role of the faith community also increases.
Our historic and powerful constituency provided key leadership during the civil rights movement of the 1950s and 1960s. During these tumultuous times, pastors provided leadership from the pulpit, becoming a catalyst for eradicating injustice and inequality across society. Given the state of public education in our country, black America needs that same orchestrated guidance to overcome this generation's education crisis.
As faith leaders, we must mobilize and employ our collective resources to their fullest potential to ensure that we're providing all children with equality of opportunity. And by encouraging legislatures to put measures in place that will empower parents and guarantee great teachers in the classroom, we have the ability to educate every child in our communities, regardless of ZIP code. Overcoming obstacles that impede progress and maintain the status quo is not an easy task. But for our children, we urge leaders to keep the faith and fight the good fight. We invite faith leaders across the country to participate in this movement by advocating for legislation that implements the essential changes. In addition, we should utilize the Stand Up and StudentsFirst websites as resources for learning more about how to advocate for education reforms in our communities.
We must come together and stand tall for the children in our communities. Students in failing schools need change now — it's too important to wait.
What is believed and educated in this church?
How do I dress for church?
Will I need to read my bible often?
Will I need to pray everyday?
Can't I Just worship from home?
I'm only Human I will fail!
What must I do to be saved?
How do I resist temptation?
What kind of cloths will I need?
How much money does it take to become a member?
Is there anything that I can do?
Ask us