TOP 7 MUST HAVES FOR THE GENTLEMEN ON THE GO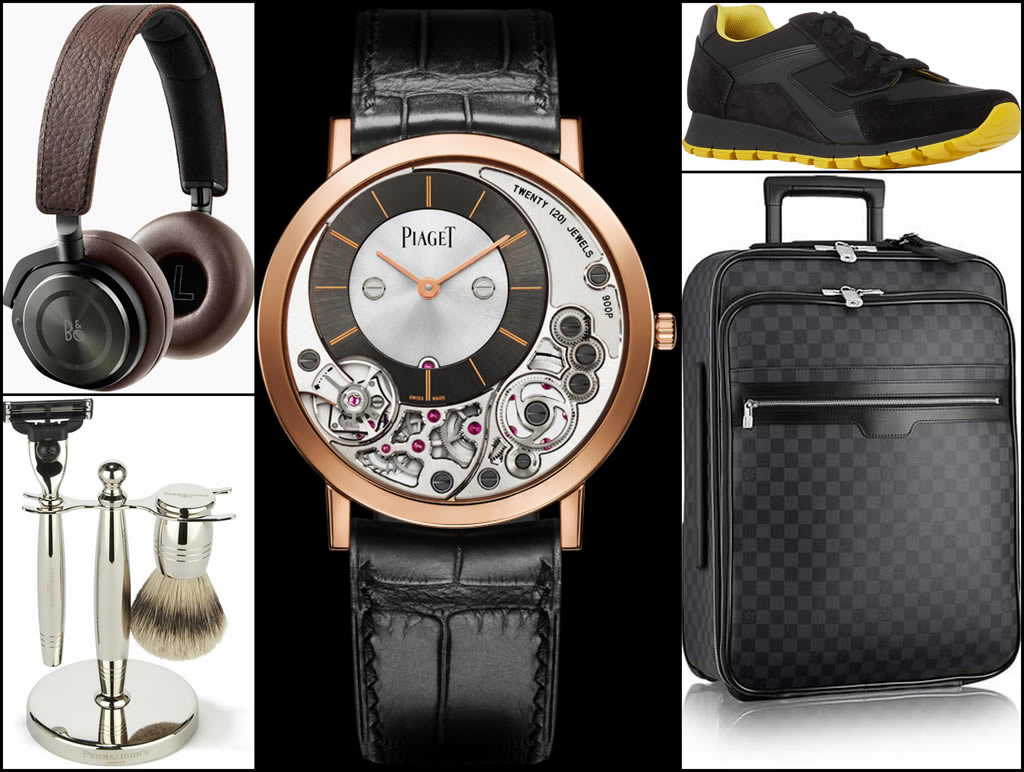 I say if you got it, flaunt it in style. There are plenty of exclusive or simply expensive items one could opt to spend bundles of money on and truth be told, we'd love to have listed them all out, but we've shortened the number and come up with seven items. These seven items are what we believe would give your lifestyle a serious boost in terms of elegance, refinement and class while ensuring that your right to exclusivity is well maintained as well. So without further ado, here's our list of the top seven designer branded, super exclusive things men who travel in elite circles ought to have on their wish lists:-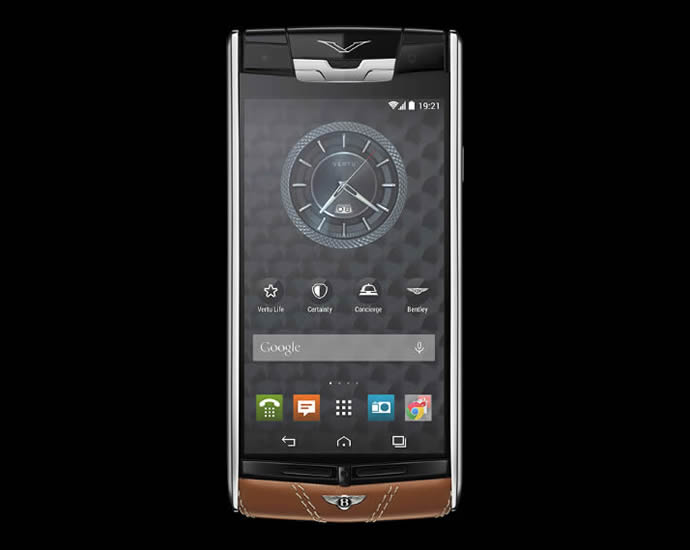 Vertu Signature Touch Bentley – $16,500
A Bentley is an exquisite vehicle for those who wish to stand out in a crowd; so naturally, owning the smartphone equivalent of the car would be just what you need. To cater to the elite bone in your body and give you that same exquisite feeling is the Vertu for Bentley Signature Touch smartphonethat comes with all the trimmings that the company can muster. From its Newmarket Tan, Diamond Quilted Calf Leather rear to the Diamond Knurled Titanium Side Rails, exclusive Bentley content, Bang & Olufsen speakers, a Hasselblad 13 megapixel camera and Vertu's own signature services available all over the globe, it's just about as exclusive as they come. You just can't go wrong with this Android powered smartphone. Plus you could be one of just 2000 to own this device. How's that for a limited edition!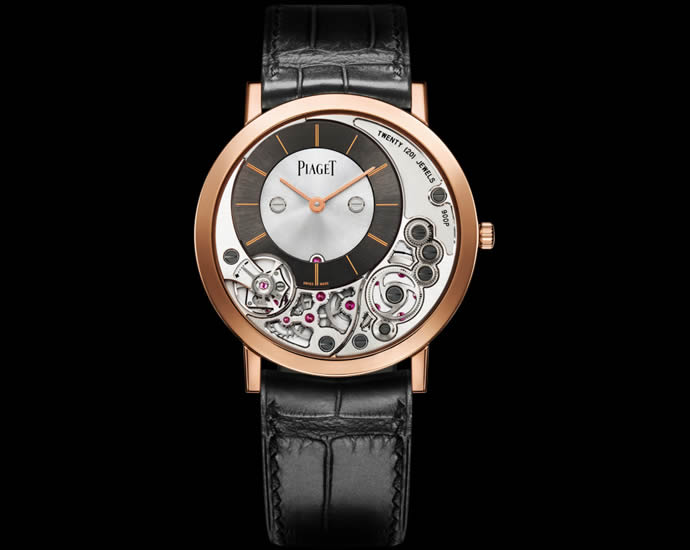 Piaget Altiplano 900P Watch – $26,200
The 900P doesn't just hold the title for the world's slimmest (3.65mm) hand-wound mechanical watch but it's also quite a work of art itself, especially if you consider the beautifully crafted 18k pick gold edition. The build of this fine piece of mechanics is truly brilliant with the offset watch face and visible gears clearly showcasing the finniest in watch making mastery at work. It's waterproof up to 2 ATM and the gorgeous Alligator leather strap is accentuated with the steadfast Ardillon buckle. If you want to stand out, this is the way to do it.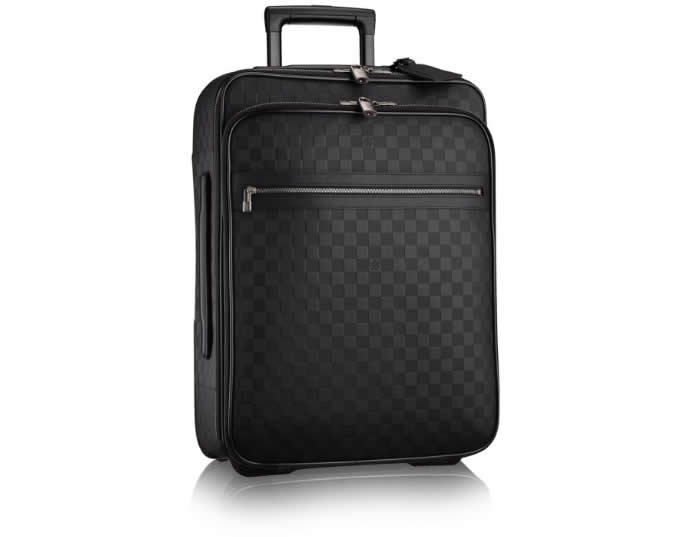 Louis Vuitton Pégase 55 Business Cabin Bag – $5,750
An ideal companion for the travelling businessman, the Louis Vuitton Pégase 55 Business is the cabin baggage that's q perfectly sized carry on to help you make a bold statement. It's truly underrated and in its subtlety lays its charm. The leather handle, exterior zipped flat pocket, Retractable trolley handle and smooth and silent rolling system will let you glide in style across the airport luxury lounges. If that's not enough to set you apart, the beautiful satin-finished, titanium metallic pieces and Polyamide lining will add that touch of class while you're on jet setting your way around the globe.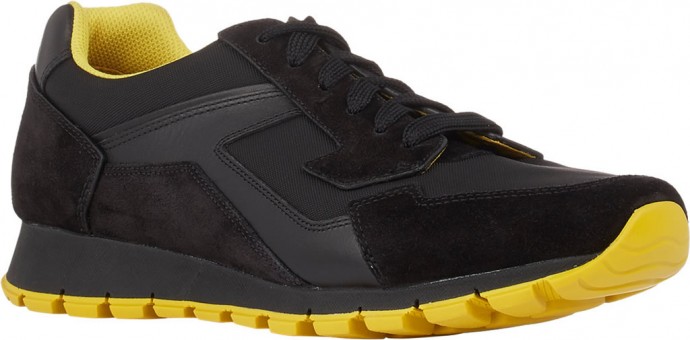 Prada Monochrome Sneakers – $690
We're all suckers for a stylish pair of shoes, both men and women alike. But finding a pair that exceeds your basic levels of comfort, retains a down to earth classic design, and still comes off as a cool, fashionable and brand heavy item of clothing isn't always easy. So Prada decided to do something about it and thus were born the Prada Monochrome Sneakers. Made with black suede, leather, and nylon, these classic, old-school styled low-top sneakers feature a saffiano-textured midsole and yellow sole design. They're sure to make you feel comfortable and they look like you've got the right kind of stylish edge as well. Just the thing to get your swagger on.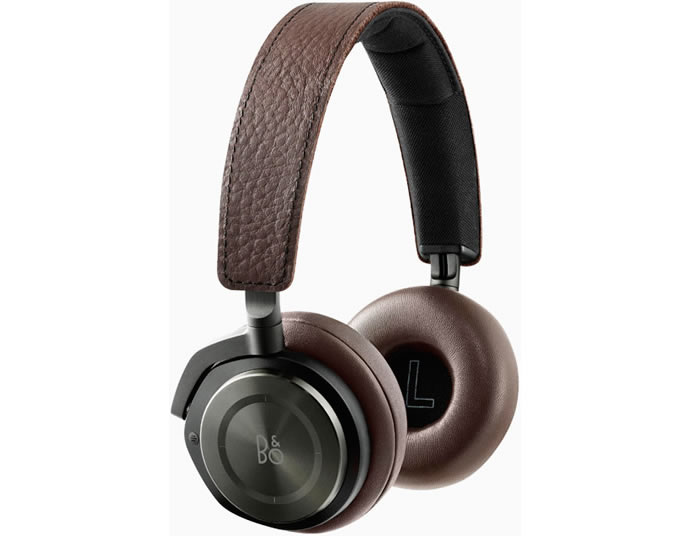 Bang & Olufsen BeoPlay H8 Wireless Headphones – $499
Now here's a classy looking, yet extremely useful gizmo that will most assuredly come in handy for the traveling gent; the B&O BeoPlay 8 are premium headphones that feature Bluetooth wire-free connectivity with audiophile-type audio quality. What make them even savvier is the touch sensitive earpieces that allow users to control their audio with simple taps and gestures on the side. They come with Noise Cancellation technology to shut out the outside world and 14 hours of non-stop battery life. In case the battery is waning, you can simply plug in the bundled wire and just carry on. The anodized aluminum, cowhide leather and smooth lambskin give them that elegant finish and exclusive feel.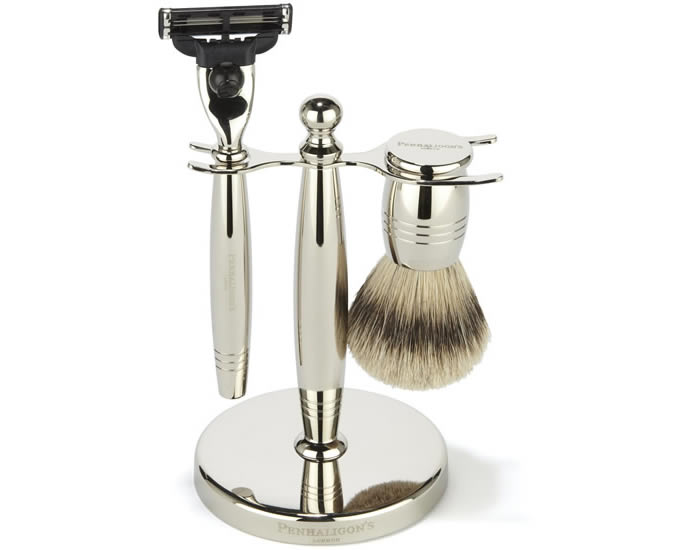 Penhaligon's Nickel Shaving Set – $352
One of the must-haves for any gentleman on the go is his grooming kit and what better way to keep those facial hairs prim and proper than with the Penhaligon's Nickel Shaving Set. It's stylish, reeks of elegance and is a brand name you can trust. This very sophisticated shaving set follows a very classic, old school design, is hand-assembled and is made up of a classic shaving brush from ethically sourced badger hair, and a streamlined razor with a Gillette Mach 3 blade system. Throw in another $147 and get yourself the luxurious leather Edinburgh Wash Bag to complete the kit.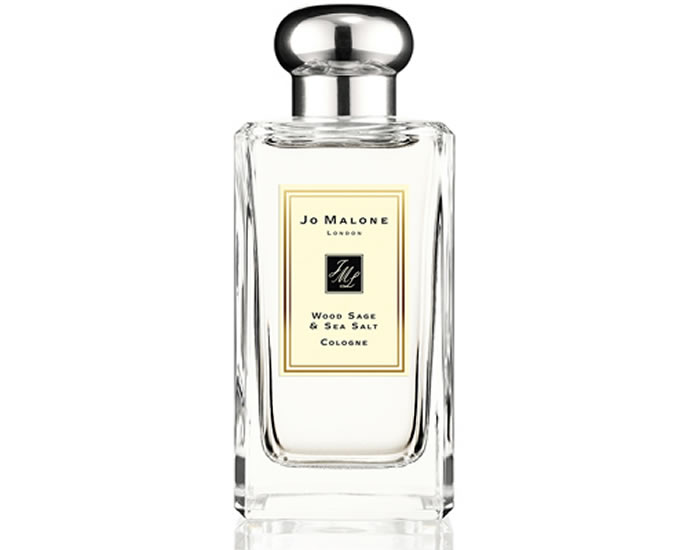 Wood Sage & Sea Salt Cologne from Jo Malone – $120 (100ML)
And now for our final item on the list, a good spritz of cologne to keep you always smelling good and feeling fresh. With Jo Malone's Wood Sage & Sea Salt cologne the ladies could be swooning all over you thanks to the subtle yet rugged, manly scents perfectly blended into a tantalizing aroma for those olfactory senses. The woody earthiness of sage, and the mineral scent of the rugged cliffs will keep you smelling fresh throughout the day even if you've been travelling